Seeing Red
Posted on 03 November 2016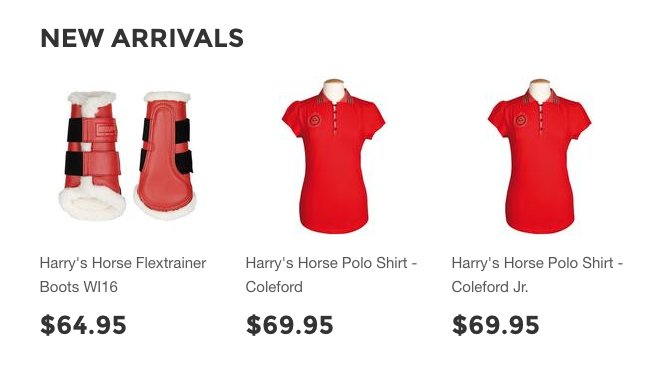 The new Harry's Horse colours that came in are beautiful! Bright red suits almost every horse. 
The polo is made from a beautiful cooling open weave cotton blend which is perfect for summer.
The Flextrainer boots are a fantastic addition to your horse's outfit. Did you know that you can wash these boots in the machine at 30 degrees? Perfect to keep your boots nice and fluffy on the inside. This will ensure the boots are soft against your horse's tendons. Nothing worse than a pressure point on the legs because of lumps in the boots you've been using.